Top Swiss standards
Excellence in value added services, that's what makes Hygint a competitive new force in chemicals and pharmaceuticals.

BY THE PEOPLE! The company's values are deeply imbedded in the working system and forms a direction of spirit and dedication to the company's mission and objectives which percolates at each level of the TEAM. These dedicated force of people with progressive outlook are the people behind the curtains, who serve you and have made that a mission, At Hygint we realize and cherish our powerful and forceful human resource and ardently try to get coherency between their needs to match with those of the organization.

We Care! and this is just not limited to our people and services, but extends far beyond. Hygint realizes the over-growing environmental hazard and strives its utmost for awareness of ecology and environmental conservation in the company. Hygint is committed to strive for a healthy community. The R & D team continuously works in this direction and their efforts are laudable.

CARE and PRECISION is taken for the ACCURATE allocation of resources to able our efforts in the field of research, planning and analysis and conclusive implementation. A detailed and comprehensive R&D centre, which help us attain those standards which we have set for ourselves, serves to provide those critical inputs for Hygint's drive for product innovation and development, in analyzing and recording them under different conditions and for the successful formulation of products that are further launched by us.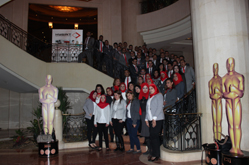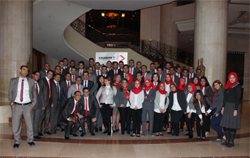 Commitment
Believe
Shared values Communication
Satisfaction